Charity store named Hand in hand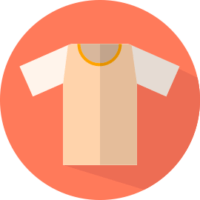 Treat yourself & help others. Reciprocity is the main idea behind the project Ruku v ruce. To mediate effective and not short term help is fun for us and pleases us! That's why SIRIRI o.p.s. opened a project for the sale of charity clothing: when you purchase a shirt, bag or maybe a polo shirt, you help Africa. We strive to make our and your aid to Central African Republic he most effective: This is why we cooperate with partner organization, Discalced Carmelites Mission, which is present in CAR for more than 30 years and is well aware of the local situation and current needs.
We also try, however, to make sure your decision to help was properly rewarded – if you are excited not just from your gift, but also from the t-shirt itself, it will be our joy as well: This is why we cooperate with experienced artists and carefully select all the designs.
Central African Republic is an amazing land, which has its colorful culture and its own language. It is a country, which would be nice to live in. We want to be introducing you to its culture and the standard of living of its residents. Each t-shirt has a name in Central African language Sango on it.
We are looking forward to rotate the store selection regularly – you will then have an opportunity to reward yourself more and also more often help those that do not receive help regularly and we can help from our surplus.
After all it is normal to share – this is why all sales profits go to the SIRIRI o.p.s. transparent accounts, from which we finance operation of the organization and charity activity in CAR. In reality this means that for every CZK 300 you pay us, we send half to help Africa.
I want to visit the Ruku v ruce on-line store!