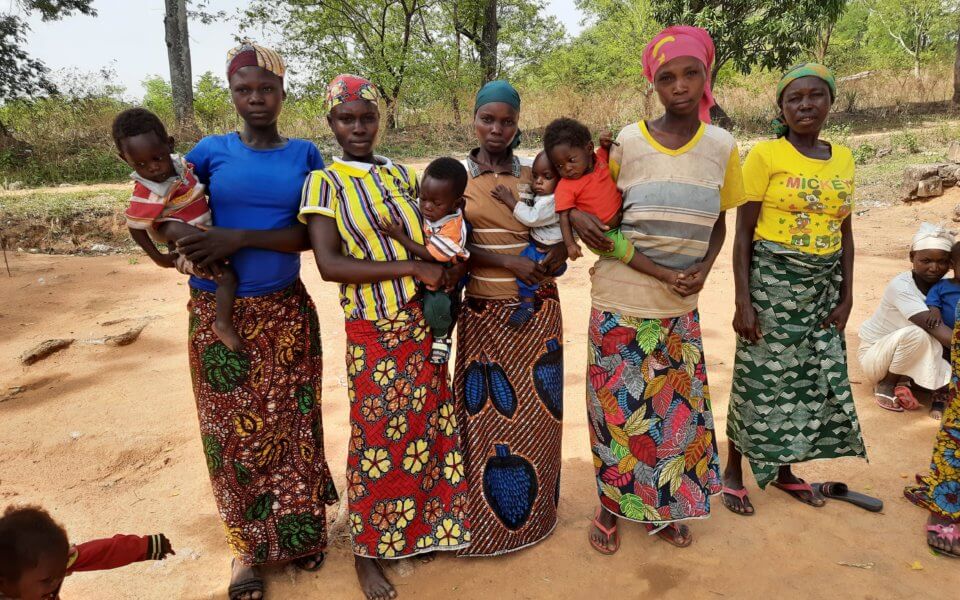 Food aid for malnourished children from Yolé
The village of Yolé is located 5 km from the town of Bouar, which is the largest town in the northwest of the Central African Republic. It lies on the main artery of the country leading from the port of Cameroon to the capital SAR Bangui. There is a health center in this very poor village, which gives its inhabitants access to basic health care.
It is also visited by mothers with young children who suffer from severe and chronic malnutrition. Every week they come for food aid, without which they are not able to cope. This prevents further health complications of their children. A malnourished child is much more prone to illness and weaker to fight illness like malaria, which can be fatal to him.
In recent years, the center has always received funding from donors like the World Food Program. This enabled to take care of these 40 women and their children. Unfortunately, he did not receive any funds this year. The budget for this assistance is 1000 EUR per year. Due to the expected food crisis in the country, ONG SIRIRI decided to support it in 2023.