Support of family education in sango
The general context of the Central African Republic is general poverty and lack of livelihoods. In a country where 90% of the population makes a living from agriculture and uses only hand-held mechanical tools, incomes are very low.
Families are not sufficiently equipped to provide adequate education in responsible sexuality to young people, they find themselves without standards and often lead a disorganized sex life. As a result, men and women get together without real preparation for marriage and lack education as husbands and parents. This has an impact on children, who are forced to take care of themselves at an early age, and thus on society as a whole. Insufficient control over fertility is one of the factors that makes it difficult to raise a family.
Adequate training and responsible responsibility for young people and adults need to be provided, especially through marriage and family stability. Therefore, at the request of the locals, our partners – missionaries led locally by Father Marcello Bartolomei (pictured below) decided to help young people – especially married and unmarried couples. They will organize meetings attended by approximately 850 people. A total of 6,000-7,000 people from the northern part of the country – around the city of Bouar – will be involved in the project.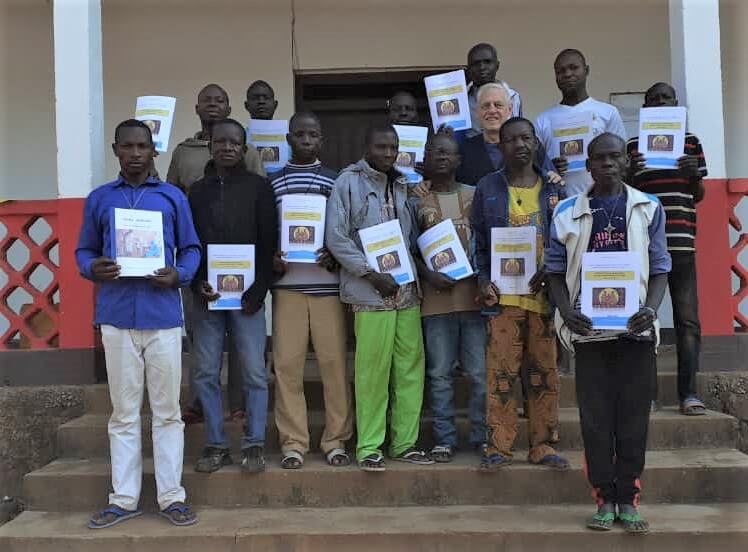 The project will first publish a brochure in the local Sango language – a translation of the papal encyclical "Amoris Laetitia". The trainers will then work with her during formation meetings, where there will be a lot of space for discussion. Central Africans from the school and other trainings are not used to it, so it is a big step forward. The topics of the training cover the issue of sexuality from a Christian perspective, the issue of puberty and adolescence, preparation for marriage and the problems of couples and families. Each meeting contains a topic to be presented, followed by a debate and a video screening. A 3-day family reunion will take place at the end of the school year.
The project budget is EUR 12,700. The SIRIRI organization supported this project in the amount of EUR 1,500 – it mainly covered the printing of brochures and the costs of trainers.